Assistant Principal's Message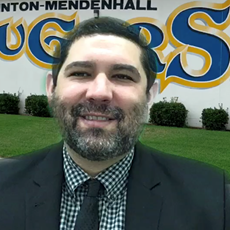 Welcome to Clinton Elementary School, home of the Clinton Cougars!  As your Assistant Principal, I have the honor of partnering with you and our students to make their experience at Clinton both exciting and meaningful. I look forward to building real relationships with our community and ensuring transparent communication.  I am proud to bring my years of experience as an administrator to Clinton Elementary.  Our teachers and staff will be continuing to prioritize Character Development, with a focus on a specific Character Trait each month.  Some of our other continuing programs include Flag Fridays, Student Council, College and Career Mentoring (a program for 6th graders developed by our Superintendent, Dr. Mafi), field trips at every grade level, educational assemblies, and extraordinary Vocal and Instrumental Music Programs! 
 I am thrilled to be able to support the emotional/academic growth and progress that Mr. Shabet and the Clinton staff have made in the community.  Here at Clinton, we are dedicated to partnering with parents, students, community and staff to continue to support all aspects of our student's social-emotional and academic achievement.  Together we will focus on our District Goals of Academic Skills + Personal Skills = Lifelong Success! 
Sincerely,
Brian Ladd
Assistant Principal